What can make you sick?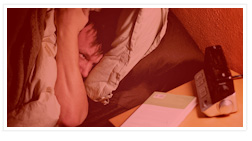 Learn about toxic mold and bacteria, and their common causes.
Individualized, special testing.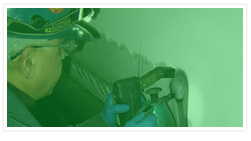 Our experience: why we're the best in the Central Valley and beyond.
Questions? Free phone quotes.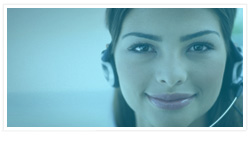 Speak to our environmental testing consultants about your needs.
Asbestos Testing
State and Federal regulations cover the removal and disposal of Asbestos Containing Building Materials (ACBM).Local air quality regulations require an asbestos survey on all commercial buildings and multi- family housing with more than four units where a demolition or renovation will take place. The Bay Area Air Quality Management District regulates all commercial and residential structures.
Inspection and testing of suspect asbestos containing materials must be done by individuals certified by the State of California.Same day service and same day results on most asbestos projects with no extra charge.
---

Lead Testing
Buildings built prior to January 1, 1978 may contain lead based paint. The inhalation or ingestion of lead paint chips or dust can result in "lead poisoning" which has been associated with a number of short term and long term adverse health effects.
The US EPA Lead Renovation, Repair, and Painting Program (LRRP) requires contractors to assume lead-based paint is present in housing and buildings covered by the RRP rule unless testing is done before beginning the job to determine that all surfaces affected by the renovation are lead free.
CAL-OSHA regulates ANY quantifiable amount of lead.
Same day service and next day results available for lead samples.
---

Mold Testing Improper removal of mold contaminated building materials can lead to contamination of others areas of the structure, as well as potential health problems to building occupants.
Same day service and next day results available on all mold samples.
Same day results are available with an additional lab fee. Bacteria/Sewage Sewage backflows are a serious health threat to humans in indoor environments. Sewage backflows favor the rapid reproduction or amplification of bacteria and fungi (mold).
Same day service and instant results available for Biotrace clearance sampling. 3-4 day turnaround for cultured bacteria samples.
---

Contact NORCAL Environmental Management, Inc. to see how we can meet your custom needs.
Located in Elk Grove, NORCAL Environmental Management, Inc. serves the greater Sacramento area and beyond, including San Joaquin, Stanislaus, Yolo, Solano, Napa, Tehama, Shasta, Eldorado, Nevada, and Placer Counties, along with the East Bay Area.